---
While I have been meaning to upload a post about my favorite perfumes for uhhh….an embarrassing six or so months now, we all know how life can get in the way. The good news? I'm back. Also, I'm a perfume lover, making me the perfect person to write this article. And when I say "lover," I mean it. I tend to purchase two-to-three perfumes a year and I like to hang onto them for years to come. So, as you can imagine, I've built quite the collection. I'm forgiving myself, though, because in this instance, my wallet's loss is your gain. That makes it all worth it in the end, right? Right.
Another reason I purchase so many perfumes is that like most women in this world, I like some diversity. I like to have options. Perfumes can really affect your mood in many ways. They can help you to de-stress, or make you feel energetic, cute, flirtatious, even sensual, and I like that. Also, as I've gotten older, I've realized that smelling like cotton candy and Paris Hilton may not be in my best interest and I needed to up my game. However, that's still up for debate (or at least I tell myself that).
One thing that has changed for us all this year aside from a world-altering pandemic, wide-scale death, massive job loss, and an election more important than any in recent history (go to vote!) is that we have mostly transitioned to purchasing our goods online.
---
Yes, I'm being dramatic, and for good reason. I'd sacrifice shopping in-store/in-person for the rest of my life if it meant that this pandemic could end and our fellow humans could remain healthy. It's an obviously small sacrifice to make and I had to point it out, as I don't want this article to be taken the wrong way. I realize that worrying about which perfume to buy means next to nothing at this moment in time when so many are suffering. Maybe this is my way of trying to grasp onto the last bit of normalcy that we have left. Who knows? I also have been thinking about the fact that the winter holiday season is fast approaching. Although I don't personally celebrate Christmas/Hanukkah/Kwanza, many of my family and friends do, and of course, I'll be taking suggestions and buying gifts for them, as I'm sure many of you will be doing, too. So, I'm hoping my suggestions will come in handy during this holiday season. Be on the lookout for those Eid 2021 posts, though. *insert plotting, mischievous grin here*
But back to online shopping for a minute. You, dear reader, must think I've lost my little mind at this point. How can anyone buy a perfume without actually smelling it first? Well, this is our unfortunate reality and while trying to make the best of a really bad situation, I've compiled a list of my top 10 favorite perfumes, their prices, their fragrance notes, and where you can purchase them in order to give you guys the best chance at choosing something you or your loved ones will like. Another thing worth noting is that many stores such as Ulta and Sephora have extended their return policy time frames in an effort to give online customers a chance to return products that they were unable to try in-store and may not end up liking. Don't forget to get a gift receipt if you're doing early purchasing like my mom who starts her holiday shopping before Halloween has even arrived (love your strategic nature, mom) and be aware that your gift recipient may want to return/exchange after the holiday season. These extended return times will allow you to plan better and buy earlier and allow ourselves, friends, and family to avoid the "it's the week after Christmas and I have to return this ASAP even though I know the mall is going to be so crowded" mayhem.
Also, keep in mind that I am a woman and therefore, this is a list of popular women's fragrances aside from one unisex fragrance, though anyone is welcome to wear whichever scent makes them happy.🙂 Perhaps a men's and/or unisex fragrance list will be compiled in the near future. Even better if my husband were to write it.
As you can see, I'm still holding tight to my tradition of endless rambling, so let's get on with it already! See my top 10 current favorite perfumes below.
---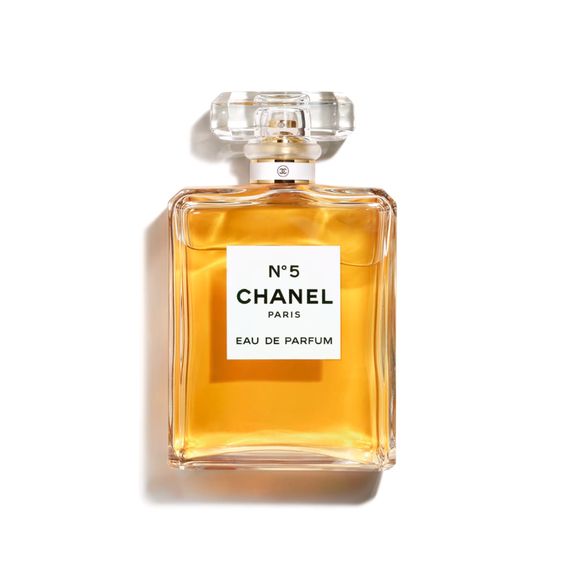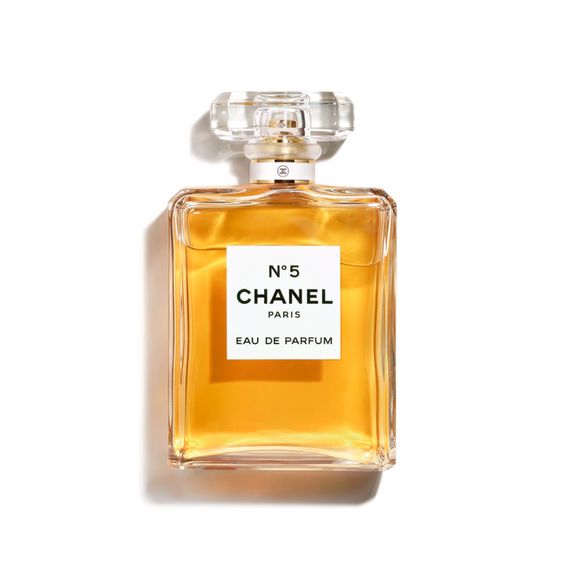 Chanel
N°5
We're kicking off this list with arguably the most famous perfume of all time. This cult-classic perfume was hand-chosen by Coco Chanel herself in 1921, and the world has yet to forget it. Boasting the impressive (and rather true) title "the now and forever fragrance," this scent can be described as a floral bouquet of notes, composed around May rose and jasmine, and features bright citrus top notes. The special thing about this perfume is while it is considered a floral fragrance, it has a smooth scent of bourbon vanilla that the wearer leaves behind in their trail.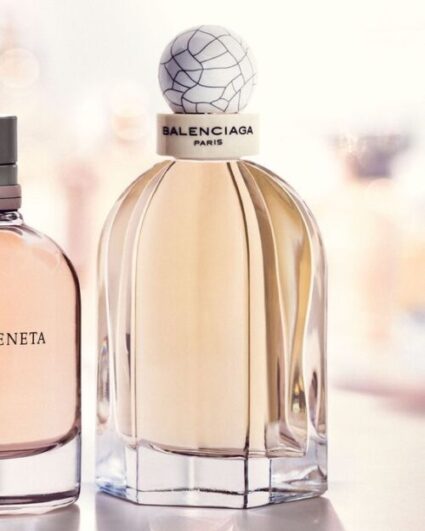 Balenciaga
Paris Eau De Parfum
Described as a peppery fragrance, I feel like the pepper aspect of this perfume fades and what is left is a fresh, youthful, lasting fragrance. With notes of violet leaves, violet, cedarwood, patchouli, and vetiver, this Balenciaga fragrance is both mysterious and feminine. It's soft and light and because it's a clean scent, I feel like it could mix well with anyone's natural scent composition. Plus, I feel like Cardi B in that one song when I wear it. You know which one I'm talking about. Don't act like you don't.
Kindred Goods
Orange Blossom & Tea
I discovered this really affordable perfume at Old Navy. Yes, you read that correctly. While waiting in line to make a purchase, I fell for the oldest marketing trap in the book by smelling every perfume they were selling in the queue. You can picture me now, heart eyes and all, when I landed on this beauty. For some reason, I'm really a sucker for "tea" scents because of their lightness, and orange blossom is just…..yeah, you need it. It's delicious. Because it's so affordable, I find myself using this perfume the most (I've already purchased it twice), saving my more expensive ones for date nights and special occasions. Unfortunately, Old Navy doesn't sell it online *sad face* but I did find it on Amazon for you guys if you want to snag one.
Elizabeth Arden
White Tea
While we're on the topic of "tea" perfumes, Elizabeth Arden's White Tea perfume has the signature fresh scent you'd expect from a tea fragrance. It's a beautiful scent without being overpowering, and it's obviously feminine. With subtle notes of musk, this perfume also features woody floral notes, along with notes of mandarin and Turkish rose as well. If I had one word to describe this scent, it would be "peaceful."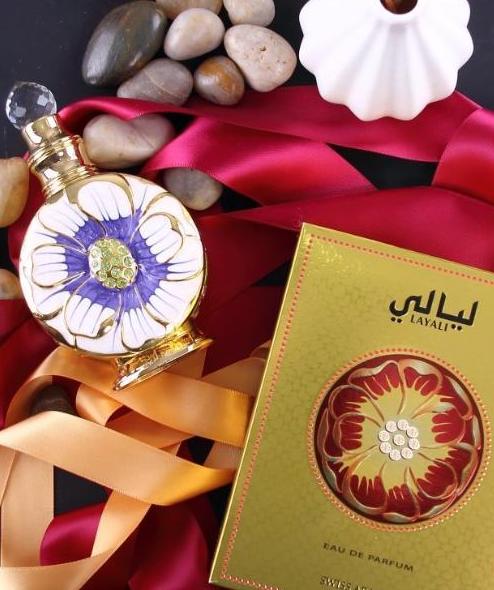 Swiss Arabian
Layali
As some of you may know, this is not the first time I'm mentioning this perfume on this site (check out the other post here). I can't help it, though. It's still one of my favorites. This perfume's name is the Arabic word for "nights." As you can imagine from the name alone, this fragrance evokes the powerful charm of those dark hours when mysteries and fantasies are at their most affecting (at least that is what their site says). I say that this perfume is for both day and night. It's an oil-based perfume, meaning it's alcohol-free. Oil-based perfumes are known for lasting a long time. I'm talking 8-10 hours, so it's worth its price. This perfume has notes of black currant, orange flower, ylang-ylang, jasmine, and my personal favorite—agarwood (oud), which gives it a very luxurious, oriental feel.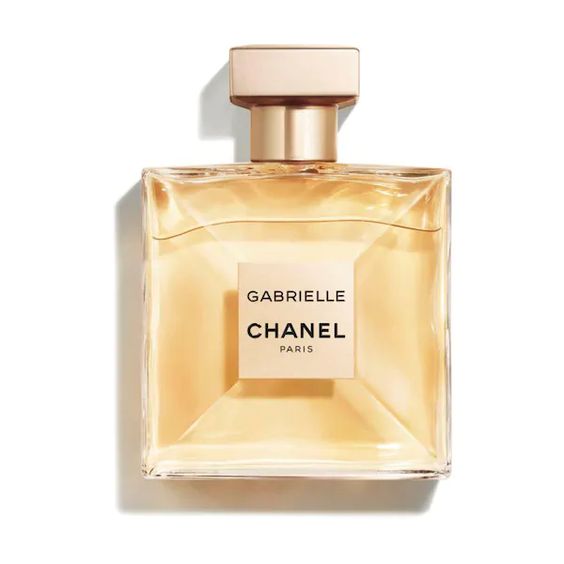 Chanel
Gabrielle
If any of you follow me on Instagram, you've already seen me rave about this perfume. I know Chanel perfumes aren't cheap, but they smell so dang good. That's why Chanel is appearing on this list for the second time. Gabrielle by Chanel is truly a timeless fragrance. I prefer to wear this perfume in the wintertime because it's a warm scent. It has notes of exotic jasmine, ylang-ylang, and orange blossom. Though these may sound like light notes, this perfume has a very rich scent. Because of this, I'm always careful to spray it and then let it dry down for 10 minutes or so before I meet with someone so that it isn't too overpowering. The upside of that is that it lasts all day.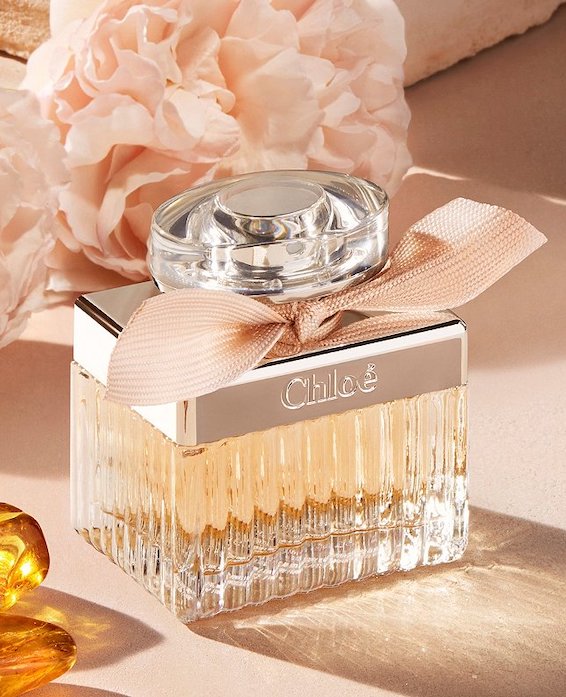 Chloé
Chloé Eau de Parfum
This perfume is likely the most feminine of all of the perfumes on my list, so for all of you girly girls out there, this one is for you. If I had to describe this fragrance in one word, it'd be "chic." The scent takes the classic rose and ingeniously translates it into a vibrant perfume, intimate and sensual. It has floral powdery notes and hints of peony, lychee, and springtime freesia. When the head notes drift away, the richer and more sensual side of the rose notes is revealed. It's accompanied by magnolia and lily, as well as subtle intimations of warm amber and elegant cedarwood.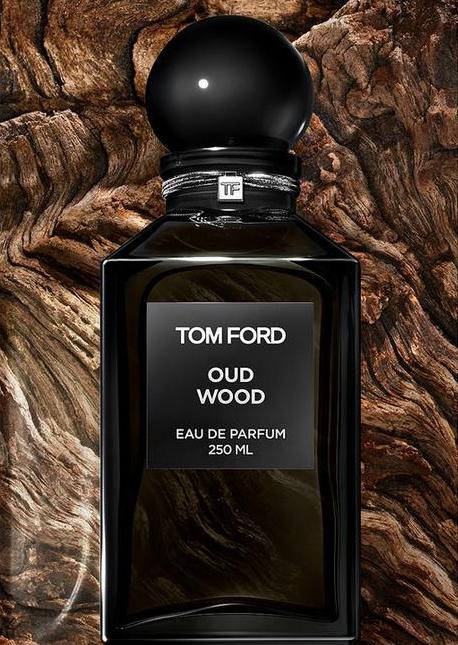 Tom Ford
Oud Wood
Like Chanel's N°5, Tom Ford's Oud Wood perfume is one of the most beloved perfumes of recent history and has its own cult-like following. Lovers of this fragrance don't seem to mind the price tag (although I do, meaning I probably won't ever purchase it again, despite how good it is). I do believe it is a perfume that everyone should try at least once, even if it's just an in-store tester try-on session. This is the most masculine perfume that I own because it has a woodsy scent and therefore, I don't think it will be for everyone but it's worth the try because if you love it, you really love it. Key notes such as rare oud wood, Chinese pepper, and vanilla make this a smokey, exotic fragrance. It also includes notes of sandalwood, rosewood, eastern spices, and amber. It's heavy, it's spicy, it's deep and dark. You guys get the picture. Oh yeah, and the bottle is really pretty, too.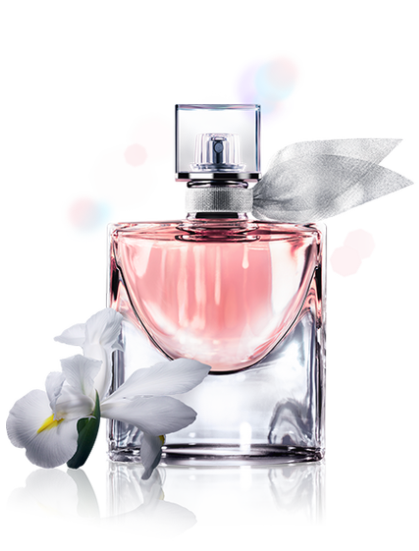 Lancôme
La Vie Est Belle
I discovered this perfume through another typical marketing scheme that I fell victim to—the magazine sample insert. Yes, it smelled that good. "La vie est belle," is a French expression meaning "life is beautiful," but I think it's this perfume that smells beautiful. I would describe this as an energizing, mainly daytime perfume, though I definitely wear it at night. It has fragrance notes of iris spring flowers and the earthiness of patchouli. These are layered alongside notes of spun sugar and warm vanilla. Plus, it also has other flowery hints of exotic Arabian jasmine and Tunisian orange blossom (this is a common theme for me, you're not just imagining it). Complex and modern, it is a unique take on a warm and spicy Oriental fragrance with a twist of florals, and sweet gourmand.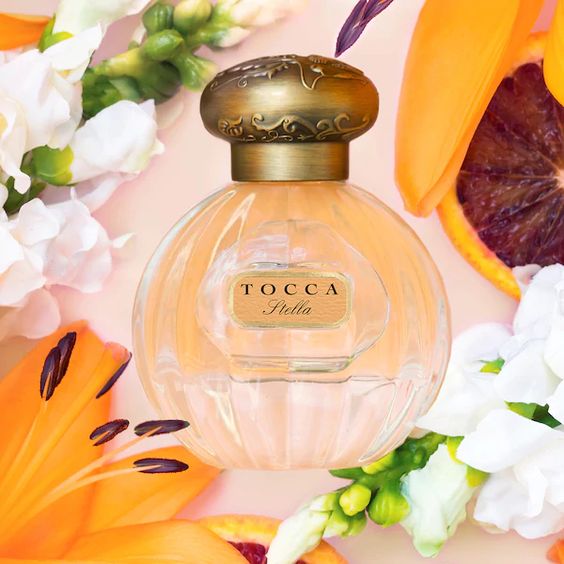 Tocca
Stella
Here we are at #1. Tocca's Stella fragrance is easily my favorite fragrance of all time. I get compliments every time I wear this perfume, both in the U.S. and overseas. For me, the notes of blood orange in this perfume are so delicious, so magnificent, I wish they sold a bottle larger than 1.7 oz because I'd buy it. I have already purchased and re-purchased this fragrance more than four times because it runs out so quickly (AKA I use it so much!). Anytime someone wants to ask me for gift suggestions, this perfume is my default answer. The key notes are blood orange, freesia, and spicy lily. I promise you, if you try this fragrance, you are going to la-la-love it.
---
Well, that's it. If you made it this far, thanks so much for reading. Sometimes I still can't get over the fact that people actually care about my opinion. After all, who am I? No one important, that's for sure. Regardless, thanks again for being here and supporting me and I hope this list I've compiled can be helpful in some way. As always, if you have any questions or better yet, perfume dupes (!), please feel free to contact me through the website contact form or reach out on social media. I absolutely love hearing from you guys and Lord knows I can chat with any and everyone 'till the moon is up. Hope to see you here again soon!