---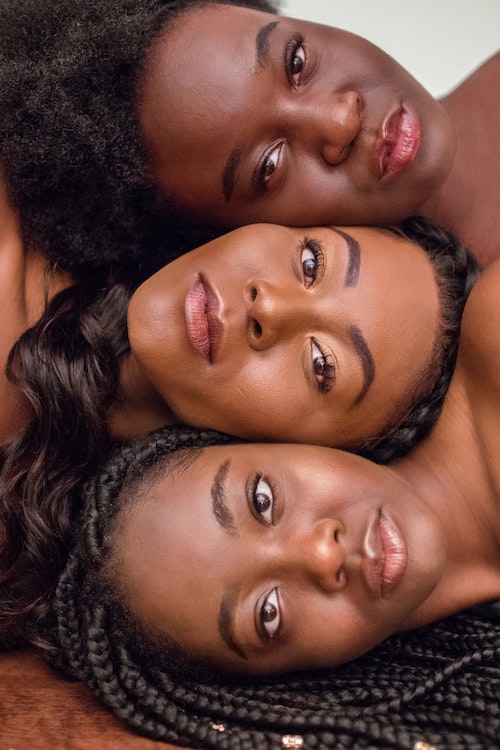 No-makeup makeup looks have taken over in 2020. Thanks to a pandemic with no end in sight and months (seemingly soon to be years) of lockdowns, social distancing, and self-quarantining, we've all had the chance to let our bare skin breathe, and to be honest, it's one of the many things I've been grateful for this year. While I love super glam makeup looks, I'm a bigger lover of people loving their natural selves. Even when we don't have time to go full glam or simply don't want to, it's amazing what a few dots of concealer can do. The fact that we can choose either and feel comfortable with both is a win/win all around.
This article is part two of this two-part series on concealers. Who knew we would need a two-part series just for concealers? I guess they're just that important. While the first part of this series focused on concealer application and I suggest reading that post first (read it here), this second article is going to focus on what concealers I've found work the best and those that have flopped.
Today, I'm kind of breaking from tradition in the sense that I'm going to be naming the concealers I love, as well as the concealers I strongly dislike. I try to stay away from product-bashing (this article is no exception) because I know that there is usually a lot of hard work that goes into product development and marketing, a majority of which is done by women who work in the beauty industry. I'm here to always lift women up, so keep in mind that just because some of these were misses for me, they may be hits for you.
---
I'm already anticipating the heat I'm going to receive for putting one concealer in particular on my "dislikes" list but I have to keep it real with you guys. Also, remember that I am a woman in my early 30s and things like crepiness and under-eye dryness are some of my main concerns when it comes to concealers. Needless to say, concealers that dry out my skin, make me break out, and those that settle into my fine lines are not welcome here. And yes, I'll be calling those concealers out, too!
Keep reading to see my most beloved and most disliked concealers of 2020.
---
Let's start with the top 5 concealers that I love.
---
5. Maybelline
Instant Age Rewind
I think most makeup lovers are familiar with this classic. This full-coverage under-eye concealer erases dark circles and doesn't settle into fine lines. Maybelline claims that it diminishes puffiness but I personally like to handle that with an eye cream before applying any makeup. Please let me know if any of you have experienced that, though. The formula is infused with goji berry and Haloxyl, a blood circulation booster, and features a micro-corrector applicator for an easy application.
4. Makeup Revolution
Conceal & Define
Let me start by saying the shade range for this concealer line is insane. Makeup Revolution came out with 43 shades! If your perfect match doesn't exist in this line, I'm afraid that it may not exist at all. When this concealer was first released, it was pretty obvious that it was meant to be a dupe of the Tarte Cosmetic's Shape Tape concealer; however, I feel that it's way better (not to mention so much more affordable). It's full coverage so if that's something you're looking for, definitely give this one a try.
3. NARS
Radiant Creamy Concealer
This is not a drill! I repeat: this is not a drill! This concealer is so full coverage, it could conceal your biggest regrets on your worst day. Despite being so full coverage, it has such a smooth and natural finish. I haven't found another concealer that can compete with this one when it comes to coverage. Because of its coverage, I prefer this concealer for spot concealing blemishes rather than under eyes, though I've used it on my under-eye area dozens of times with great results. There's a reason it's been popular for so long, not to mention that I learned about it because it was the concealer of choice for Kylie Jenner.
2. Colourpop
No Filter Matte Concealer
This concealer is super lightweight, perfect for those days when you're spending the day outdoors, running errands, and just want to cover a few blemishes or lighten the under-eye area. The company claims this concealer is full coverage but I'd say it's most definitely medium coverage. This concealer is formulated with soft blurring pigments for a natural finish. The only downside is that I heard this concealer will be discontinued soon. I sure hope not! I stocked up, just in case.
e.l.f. Cosmetics
Hydrating Camo Concealer
I mentioned this concealer previously in my Build Your Makeup Bag on a Budget post and I'm here mentioning it again because it is for sure the best concealer I've used in the last five years. High-end or drugstore, it hasn't made a difference. This one is it. It's everything you could want in a concealer. It's full coverage, hydrating, smoothing, works well with setting powders, and doesn't settle into lines. That means a lot for women lucky enough to be 30-years-old and up. The brand also recently extended the shade range to add some much-needed variety. After the shade range was extended, I was able to find both my highlighting shade and a shade to match my skin. Win/win all around. With a $6 price tag, you'd be wise to give this one a try!
---
Now, it's time for the concealers I tried and will never use again.
---
4. ColourPop
Pretty Fresh Creamy Concealer w/ Hyaluronic Acid
This concealer couldn't be more different than the No Filter ColourPop concealer I mentioned earlier. I was excited to try this one because I liked their other concealer and I always look for concealers that are hydrating, as the under-eye skin is already naturally dry. Unfortunately, the coverage is just not there. I also ended up with an allergic reaction to one of the ingredients which resulted in a painful rash around my eyes. It was the first time this happened to me from a concealer and as you can imagine, it sucked. I'm linking the product below if you want to check it out or review the ingredients list for yourself.
3. Tarte
Shape Tape
Okay, this is where I start feeling the heat. I'm well aware that this concealer has its loyal fans but no matter how many times I've tried it, it never worked for me. Tarte's Shape Tape seems to highlight my every flaw, every fine line, every wrinkle. I have a good relationship with my lines and wrinkles but I'm not into accentuating them before their time. No setting powder seemed to make a difference, either. I've heard several reviews of this concealer that are similar to mine and have started to think that this concealer is for a younger customer or someone with smooth/flat under eyes.
2. e.l.f.
16HR Camo Concealer
The best thing about this concealer is the price point. $6 for a concealer is great. If only it were a concealer that made me happy. *sigh* I tried this concealer before trying the hydrating version (that I love) and I found it to be super drying. I'm talking two Saharas under each eye kind of dry and that's just asking for premature aging. Making matters worse, it dries matte, but not matte enough to forgo setting powder which creates even more dryness and highlights lines and wrinkles further. If you have oily skin, you can try using it to cover dark spots, but I was unable to use it on blemishes either, as it made them dry and flakey. Ew.
1. Estée Lauder
Double Wear Radiant Concealer
The decision to place Estée Lauder's Double Wear Radiant Concealer as the worst concealer on this list was far too easy. That's harsh, I know, but there's a reason that it is one of the lowest-rated concealers on the market. Oddly enough, it also happens to be one of the most expensive. That just goes to show you that expensive doesn't necessarily mean good. At a whopping $30 for .33 oz, I found that this concealer oxidizes very quickly, is cakey, has poor coverage, settles in fine lines, becomes dry, actually flakes off in chunks, and also has a terrible shade selection. Is there even anything else that can possibly be wrong with a concealer? This one covers all the bases. Feel free to click the button below to read all of the well-deserved bad reviews it has on Sephora's website.
---
Well, that's it for this list. Let me know your thoughts and opinions about your most loved and hated concealers. And please, don't yell at me over the Shape Tape concealer. I already know it's coming. Until next time! ♥